DINING GUIDE OF THE PAST
WELCOME
May 1, 2017
My Dining Guide of The Past is a page mostly about good restaurants in Maryland, DC, Pennsylvania and thereabouts that are now closed. I will also cover some good old places that are still hanging on at a time when local family-owned establishments are giving way to chain eateries.
A lot more will be added as time permits, so bookmark this page and revisit occasionally.
Eats In The Maryland Manor: a Reminiscence About The Peter Pan Inn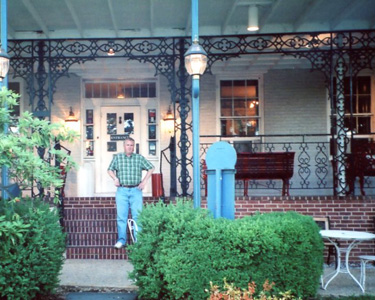 The Peter Pan Inn in 2008
May 2015: All that's left of the once-sprawling Peter Pan structure is the 1840s house.